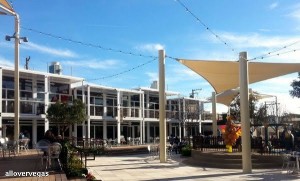 When People ask Me about Downtown Vegas, I asked them how long they are going to stay in Vegas. If they say 3 nights which is the most common answer, I tell them not to even think of going to downtown Vegas. Going to Downtown Vegas takes most of the day so if You are only in Vegas for a short trip, You do not want to waste time away from the strip. I would suggest a trip to MResort or Green Valley Ranch as a day trip before I would tell You to waste Your time with the New downtown. Downtown has been ruined by the Zappos Company, it should not even be able to keep the Las Vegas name anymore, it's an embarrassment to say the least. The only way I am suggesting that You go downtown is if Your trip is 6 or more days.
The recent actions of the City of Las Vegas which is influenced heavily by the Downtown Casinos and Zappos regarding the minority owned package stores was the last straw for Me. The Minority owned Fremont Street Experience Package stores were bothering the Casinos and the bars in the Zappos owned district because they were offering better prices on alcohol. Now that the City of Las Vegas has all but shut these package stores down, the Casino's and the bars in Fremont Street East are free to charge much more for their drinks than they had to when competition was present. So now, Your downtown trip will be very expensive if You care to have any alcohol.
If You still decide You want to go Downtown the one thing You will not be disappoint in is the quality of the Downtown Las Vegas Hotels. there was a period of time when they were all dumps but they are all remodeled now and offer clean and comfortable stays.