Vdara Hotel and Spa Center Strip Las Vegas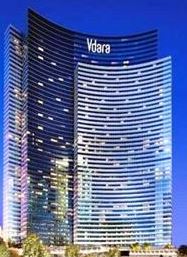 Vdara Hotel and Spa
2600 West Harmon Avenue
Las Vegas, NV 89109
Vdara is a five star Hotel/Spa that many People have never heard of. The reason is, Vdara is not a Hotel/Casino and there is rare on the Las Vegas Strip. Do not let the Harmon Ave address fool You, Vdara is very much on the Las Vegas Strip, in fact the very center of it, just next to the Cosmopolitan. Harmon ave just so happens to run right into the strip at Citycenter and Vdra has an entrance off that street. Vdara has studios, one and two bedrooms and is a "green" Hotel, it has all the energy features that will impress even Al Gore. This Hotel Spa is 100 percent non smoking, including balconies. The hotel is surrounded by all the action without being part of it, You can have your piece and quiet or You can walk a few steps for all the loudness You can stand. You can even cook Your own meals in the fully functioning kitchens.

Comments
comments