Tournament of Kings Excalibur Las Vegas Show Review
Tournament of Kings is showing at Excalibur, Las Vegas. This show is actually a dinner theater, the dinner You will get is that of what You would see at King Arthur's table. The show is not what You see at Your home town. The knights on horseback joust each other at high speed right in front of Your eyes. The show even includes Pyrotechnics and beautiful dancing maidens. As You would expect the little ones are very excited to see this show.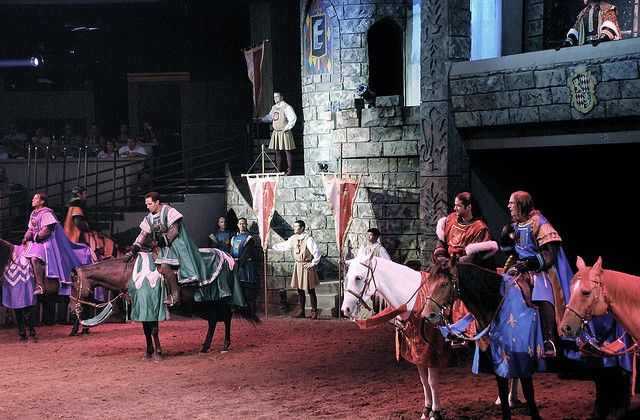 This show has gained much more fame lately all because of the number of shows no on cable tv like Game of Thrones. You will see that You teenage daughter will be more than willing to sit through this show but You better watch her closely when the show is over, She might want to be carried away on horseback. The actors are more than happy to pose for pictures after the show and even do some flirting.
The video below is just of the Tournament of Kings Dinner Show.


Comments
comments