Titanic the Artifact Exhibit Las Vegas Attraction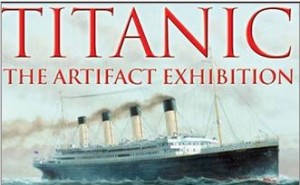 LuXor Atrium Exhibits
3900 Las Vegas Blvd. South
Las Vegas, NV 89119
This attraction is a good choice if You are interested in all the history, trivia and media that has come with the very famous Titanic. If You are just a little interested, You will be very interested. If You have no interest at all in the Titanic, You will hate this attraction, so do not go. For those that are interested, You for sure will leave this attraction with new facts that You will share at the next get together with friends. Many teens are actually interested in this attraction, do not assume that they are not, give them a chance.
back to full list of attractions

Comments
comments