The Linq, formerly The Quad, Formerly The Imperial Palace, Las Vegas Strip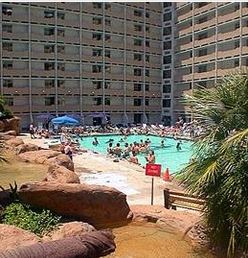 Wait, hold everything!
This place just got a total redo and WOW! it is the most improved property all over Vegas. This might be the best improvement in Las Vegas history. The remodel is now complete for the hotel rooms and has been complete for a while now for the Casino. The casino is one of the nicest on the Las Vegas Strip. The hotel has now remodeled and is now is absolutely beautiful. Remember when You wanted to walk from The Flamingo to what was Imperial Palace (now The Linq)? Well that walk is completely different now, You just walk out the north end of Flamingo and walk right into the Linq. The street that used to be between the Flamingo and OSheas is now gone, it is just sidewalk right up to the doors of the Linq.. Then if You want to go from The Linq to Harrahs You can just walk out the north doors of the Linq and right into Harrahs, no more walking into the vallet line and out to Las Vegas Blvd. I loved this place when it was a dump and now I love it more because it is much much improved but the same friendly People work here.
Currently showing at The Linq


Comments
comments