Soul2Soul Venetian Las Vegas Show Review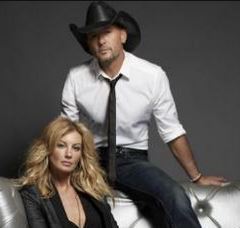 Soul2Soul is showing at the Venetian Hotel and Casino,Las Vegas.
The show is performed by Tim McGraw and wife, Faith Hill, two of the best country superstars in the world. Just imagine how good this duo is in a venue such as the Venetian. This venue is made for this music, unlike Your local civic center. Even the local harsh critics are praising the sounds of Soul2Soul. Even though the Venetian theater can hold a lot of People You will feel like Tim and Faith are in Your living room but with better sound. Forget about the 70 million records sold, You will feel like a friend not an audience member. The concert is the first the two have done together in six years and not only is the audience loving it so are Tim and Faith. in six years that fans will This is a once in a lifetime opportunity, one You will truly cherish.

Comments
comments