Shades of Sinatra Clarion Hotel Las Vegas Show Review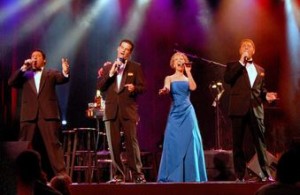 Shades of Sinatra is showing at the Wolf Theater at Clarion Hotel & Casino, Formerly Greek Isles
305 Convention Center Dr.
Las Vegas, NV 89109
The Hotel is walking distance from the Strip, once You see it, You will remember that You have seen it many times.
Ray Wolf Productions puts this show on and does a pretty good job. This musical production performs about 30 top Sinatra hits. If You like Sinatra, give this show a try, its cheap and its close by all the action. If You do not like Sinatra, You will hate the show so don't think about going just to go.

Comments
comments