Million Dollar Quartet Harrahs Las Vegas Show Review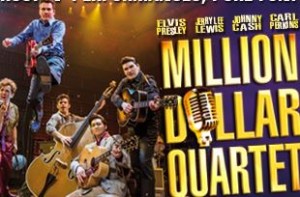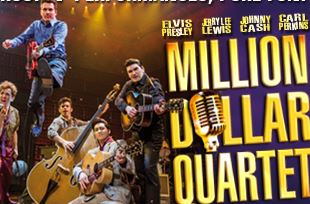 Million Dollar Quartet is showing at Harrahs Showroom, Harrahs Hotel and Casino, Las Vegas. Million Dolar Quartet is a showcase of rock n roll, featuring the likes of Elvis Presley, Johnny Cash, Jerry Lee Lewis and Carl Perkins.
The Show features more than 20 songs, including "Hound Dog", "That's alright", "Blue Suede Shoes",, "Folsom Prison Blues" and "I Walk the Line", "Whole Lotta Shakin' Goin' On," "Great Balls of Fire" and "Real Wild Child" . Most of the songs You will know all the words to, the rest will come to You later. This is a good feel, good time show and its located at center strip, the best location all over Vegas.

Comments
comments