Legends in Concert Flamingo Las Vegas Show Review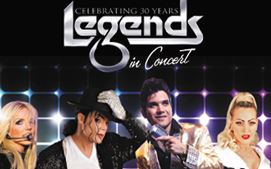 December 2 – 30 this show will include Christmas and Holiday hits!
Legends in Concert is showing at the Flamingo, Las Vegas. The show is a cast of impersonators that are carbon copies of the celebrity they are suppose to be. The look, the sound, the mannerisms are all perfect. Sometimes these very talented impersonators are so good that they are actually better than the real celebrity. Once they study the celebrity in his/her best form, that is the form they take on. If You want to see Cher, Tina Turner, Mick Jagger and Rod Stewart, Tim McGraw, Faith Hill, Celine Dion, Barry White, the Blues Brothers, Liberace and Whitney Houston sound like they did when they were at there best, then come see this show. They do not even lip sync, something You have never seen from the real Cher.

Comments
comments