Gordie Brown Golden Nugget Las Vegas Show Review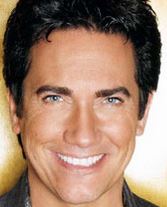 Gordie Brown is performing at the Golden Nugget Hotel and Casino, Las Vegas.
Gordie is no stranger to performing, He has been doing so since he was a kid. He is a singer, impressionist and comedian. You will get all of His talent in one show. This is a show You could see more than once during Your Vegas Vacation to catch it all. His impressions of Jay Leno, Clint Eastwood, Sly Stallone are spot on, then He wows You with His singing impressions of Green DAy, Elton John and Neil Diamond.
Gordie has numerous awards in the Vegas industry that are given by His peers, the type of awards that most performers cherish. This is a high energy show that is top notch, Who said downtown doesn't have good shows?

Comments
comments