Eddie Griffin Rio Las Vegas Show Review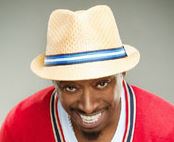 Eddie Griffin is performing at the Kings Room at the Rio, Las Vegas. Eddie is a stand up comedian, a really good one. When You see this show sip Your drink when He isn't talking so You don't spit it on the person in front of You from laughter. This show is adult rated, so expect the unexpected. Leave Your politics at Home, He insults all political views. I suggest You consider the meet and greet for this comedian, He is a delight to talk to.
The venue is small to medium compared to most all over Vegas so every seat is a pretty good one. Plus the intimate setting is very necessary to connect with Eddie.

Comments
comments