Dealertainers The Linq Free Las Vegas Entertainment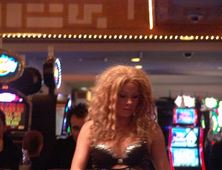 Sad to report this attraction is closed
Dealertainers are no longer performing at The Linq Hotel and Casino, Las Vegas.
The performers deal blackjack and spin roulette then take a turn as a performer or "Dealertainer".
The Quad is formerly the Imperial Palace and the Dealertainers have been entertaining Vegas for many years, its good to see them after the name change. The free entertainment is fantastic considering if You were going to play roulette or blackjack anyway. It is really unclear if there is some lip syncing, no lip syncing or a just a little. I have asked as many of the performers as possible and they always claim to be singing the tunes themselves with a background track, similar to Karaoke.
Comments
comments