Daniel Tosh Mirage Las Vegas Show Review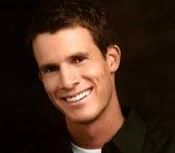 Daniel Tosh is performing at the Mirage Las Vegas on a limited schedule. You probably have seen His show Tosh.O where he shows stupid videos and makes fun of the People in them. Well, His live act is actually the same thing but He does promise to bring new material. If You get His sense of humor, You will love His live show. It might be a little more dirty than the tv show but even on the tv show He is pretty dirty.
Ticket prices below are the best price from the secondary ticket market. Save 10 dollars on orders for 300 dollars or more. Customers simply need to enter code TNTIX at checkout to receive the discount!

Comments
comments